Our purpose is to gather here a large number of  tasting notes and wine reviews, especially of the wines from Moldova (Moldova wine). Find in our reviews the opinions of sommeliers, the ones of professional tasters and other experts. In our blog you can find specialized articles and scientific papers presented in simple language.
We want this site to become a platform for the communication between consumers and producers. For this reason we welcome you to express your opinion and comment.
Our partners:
Casa Moldova – first big importer of Moldovan wines in France
… Our work gives us a great advantage over other wine enthusiasts since we have the opportunity to taste regularly all kinds of wine, without buying them. We taste at our customers, in fairs and exhibitions, at our friends', and also every Saturday in the oenology club, to which we belong … Actually we have been wine tasting for the last 10 years…
We taste and we take notes. Moreover, Casa Moldova wine was conceived and launched during a wine tasting … We kind of shot a pigeon and killed a crow! And since "experience is valuable only when it is transmitted", we will share with you! Give it a try!
Sommelier Association in Moldova
… Our mission is to develop the art consumption of wines and spirits in the Republic of Moldova in accordance with the perception of European society, to contribute to the culture and the education of the future sommeliers from Moldova…
Have you tasted a wine that impressed you? Tell us about it!
Our critics:
Radu Nichita Macovei – founder and director of Casa Moldova
My name is Radu Nichita, some people call me Radu, others call me Nichita – it all depends on the country, companion, circumstances or degree of joy, elation, or intention. I am neither an oenologist, nor a sommelier. Set apart from specialists, immersed in my world, I would like to talk as simple as possible about the wine that is tasted or consumed at the table, surrounded by friends and buddies. With a bit of luck, I will try to post some videos and interviews from the world of wine, hoping that I can offer you pleasant and simple discoveries. With one condition: do not take wine seriously! … With regards to drunkenness, being a great wine amateur, I am convinced that by revealing the secrets of wine, and cultivating the pleasure of wine tasting, we can fight against excessive consumption. As they say here: "la modération a meilleur goût".

Mihail Druţă – founder and president of the Sommelier Association of Moldova
The ambassador of the European Sommelier Association in Moldova (2012). The person for whom the world of wine is not just an occupation, but a lifestyle.

Elena Cristea – founder of the website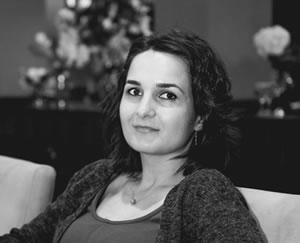 As my colleagues, I am lover of wine and during my internship at one of the oldest Port wine houses it quickly became apparent that wine reviews are very important to both consumers and producers. Very soon there was also the realisation that where Moldovan wines were concerned, sites for opinions and review were non-existent. And so, I decided to create this site, enabling sommeliers and wine lovers from Moldova to express their views. I decided not to stop only on wine reviews, but to also to write a blog about the latest research in oenology. Sometimes my language will seem technical and difficult, but still I do not fully agree with those who say that we must simplify the information to make it accessible to people who do not have a degree in viticulture, oenology, food industry, etc. I believe that we must begin to educate wine consumers so that they understand terms such as maceration, fermentation, wine body, viscosity…