My dear wine lovers.
I would like to try to explain who we are and what we have lost here. Remember, we do not claim to be considered experts on the subject – we are only wine lovers. Casa Moldova is a French company created in 2009 that sells Moldovan wines. Some of the wines can be found on the domestic and foreign market, others are personalized and can only be found in France. Our business activity is diverse, starting from wine fairs, ending in wineries and restaurants, in hotels and at private customers.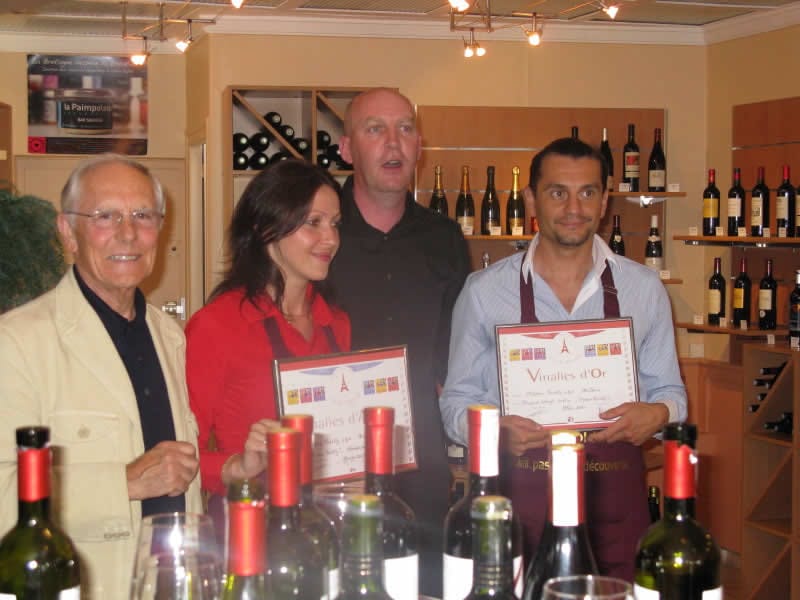 Currently we are working on the possibility to trade online.
Moldovan wines, which will be marketed in France, are chosen after several tastings and according to several criteria. We will take into account the quality of the wine, the aspect, the trade offer. Tastings are a must and remain, of course, a subjective criterion, but Casa Moldova reserves the right to fancy.
Remaining Moldovan expatriates, we reserve the right to criticize a Moldovan wine, but we hardly accept the same critique when coming from a stranger… That is how we are.
Concerning French and foreign wines, our work gives us a great advantage over other wine enthusiasts since we have the opportunity to taste regularly all kinds of wine, without buying them. We taste at our customers, in fairs and exhibitions, at our friends', and also every Saturday in the oenology club, to which we belong … Actually we have been wine tasting for the last 10 years…
We taste and we take notes. Moreover, Casa Moldova was conceived and launched during a wine tasting … We kind of shot a pigeon and killed a crow! And since "experience is valuable only when it is transmitted", we will share it with you!
Give it a try!