Syrah red wine is the darkest red wine on the market with blackberry flavor and a large amount of mouth-drying tannins
Syrah red wine makes in Australia, France, USA, South Africa and some other countries. Depending on the terroir (climate and soil characteristics) it can be very different: with floral or aromatic coffee or with chocolate notes. Basic flavors of Syrah first of all conquer with its brightness. In fact, it is hard to resist – blackberries, blueberries. In some cases overtones of black pepper spice and roasting meat. The abundance of fruit sensations is often complemented by warm alcohol and gripping tannins.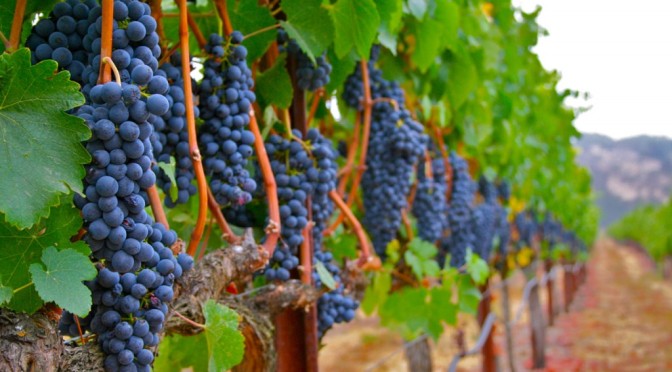 Syrah came to prominence in 19th century in the Rhone Valley of France. While many other regions in France made blends containing several different red grapes, the Northern Rhone set upon creating a red wine solely from Syrah. It was there in the town of Hermitage that Syrah became famous, and still today Syrah from this town fetches some of the highest prices in the world.
Syrah grapes, taken out once from France, – the leader in the production of red wines of Australia.
Due to the larger amount of land devoted to the grape in Australia, Australian wineries have been able to produce the wine much more affordably, and it is due to this that the name Shiraz has become even more widely known on the American market than the grape's original name, Syrah.
Food pairings: meat (steak, beef, wild game, stews, etc.)
Shop Now and get Free Bottle of Wine With Purchase of Gold Wine Club 3 month + gift – The Gift that Keeps on Giving! Click here!